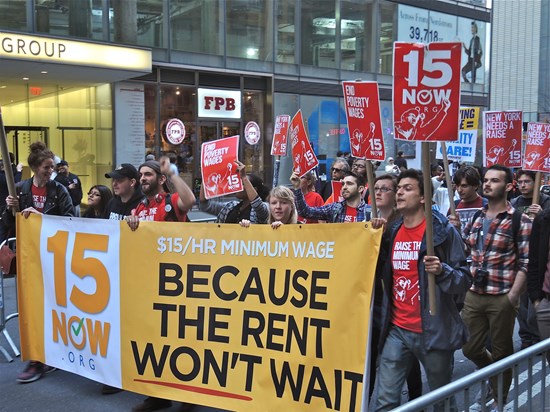 Workers' rights are the biggest priority: working families help drive a better economy for New York. As an assembly member, I want to represent worker's rights and protect unethical job losses. Local unions need to represented well and I want to spark more job growth specifically for individuals wanting to be financially independent in district 84.
A priority among all else is serving our working class here in the Bronx first. There is a poverty crisis here and while many politicians aren't addressing it, people are still having to working more than 40 hours a week, multiples jobs, and are living paycheck to paycheck trying to provide for their children. I will fight for a more minimum wage that is more than 15 and pays our workers what they deserve. The very workers who make contribute so much to our economy are left out, and jobs shipped out of state.
     My current initiative is to launch several workshops where my staff and I work with students or teenagers who are need of a job. We will help them with interviewing skills, help craft their resumes, and set up recruiting processes with other local employers. Another is to set up town hall meetings with the local neighborhoods in district 84, where staff and I will mention employment opportunities to help inform my constituency.
When I'm in Albany, I will seek to prohibit large retail employers from giving employees variable week-to-week work schedules.  One week your employer might have you work only 15 hours per week, the next 30 hours. This is unacceptable and causes a financial burden on the working people in order to boost corporate profits. We need to ban this practice immediately.